DIY: strong hair with cedar oil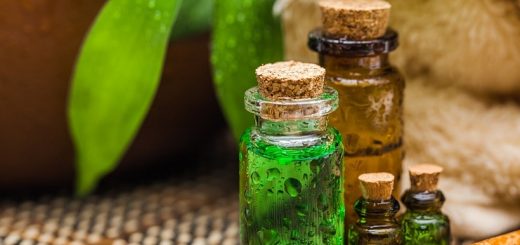 Cedar oil is extremely popular in cosmetics. It is commonly used in medicine and cherished by the inhabitants of tundra (residents of Ural and Siberia believe that cedar nuts guarantee health and longevity).
Women love cedar oil for its wonderful conditioning properties. If you do hair oiling with cedar oil regularly, you provide your hair with healthy growth, shine, softness; the oil strengthens hair bulbs, prevents hair loss, delivers bounce.
Cedar oil can be applied as an independent product or you can blend it with other oils or substances beneficial to the beauty and nourishment of hair. That's why, you should do hair masks with cedar oil at least once a week in order to strengthen hair and thoroughly cleanse the scalp.
We are presenting two excellent hair masks with cedar oil.
SCALP CLEANSING MASK WITH CEDAR OIL
This mask removes toxins from your scalp, facilitates work of sebaceous glands and helps to fight the dandruff.
Mix 5 ml of cedar oil with a teaspoon of strong tea and a teaspoon of vodka. Apply the mask to hair and scalp. Leave it in for more or less 2 hours (wrap your head with a towel) and shampoo your hair. If you struggle with serious dandruff, do the mask at least twice a week. The dandruff will vanish after four weeks.
CEDAR MILK – FOR STRONG HAIR
Cedar milk strengthens hair, guarantees quicker growth as well as makes hair grow thicker and adds volume.
Prepare a handful of cedar nuts. Crush them and mix with some water. The mixture should look like a dense paste. Heat it up in the oven for more or less one hour (temperature up to 60 °C). When the milk cools off, add a few drops of natural cedar oil. Rub the mixture in the scalp for two weeks. The milk must be applied every day.
Good luck!