A perfect match for lovely hair! Cedar oil & argan oil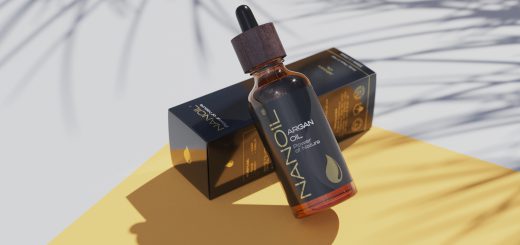 Lots of articles, including scientific papers, have already been written about the healing effect of cedar oil. In terms of effects and abundance of active repairing substances, there is just one oil that measures up to cedar. It's argan oil. That's why you should think about mixing both since they turn out to complement each other so you get a rich, natural serum which has amazing qualities. Cedar oil enhances skin microcirculation, stimulates hair follicles to work, conditions hair throughout the hair stem, cleanses, removes toxins, as well as delivers powerful, active substances. Argan oil additionally rejuvenates, protects, intensifies gloss and takes just fifteen minutes to improve the appearance of hair, smooth its structure and add volume. There's more to it, though. What other benefits can you get when using argan oil? Why complementing "cedar" hair care with the power of argan really pays off?
Argan oil, aka unusual substance straight from Morocco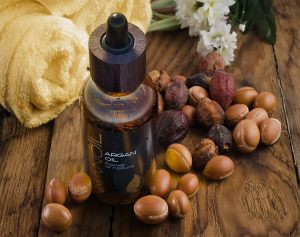 No other oil draws researchers' attention as much as the liquid gold of Morocco, that is argan oil. This warm region of Africa is its mother land. Argania spinosa trees, which argan oil is extracted from, grow in pure environment. In 1998 Argan forests in Morocco were put on the UNESCO Biosphere Reserve list.
The Moroccan king's financial support allows for caring for the trees and researching the liquid gold. This, in turns, allows us to obtain the purest argan oil in the world. It's been discovered that argan oil holds as many as 100 substances which are of great value in hair and skin care, e.g. they enhance energetic processes in cells and participate in synthesis of collagen and elastin, aka the proteins of youth. That's why argan oil is labeled the best beauty product, actively working on hair, skin and nails.
Effect of Argan oil from Morocco
Backs up growth of strong, healthy hair.
Stimulates hair follicles and strengthens them.
Cleanses skin and regulates sebum, fights acne and all kinds of blemishes.
Provides high concentration of essential vitamins to hair and skin.
Keeps hair from falling out, increases volume.
Improves elasticity of skin, enhances skin tone, reduces cellulite, stretch marks and first face lines.
Stimulates energy in cells so skin can repair and function smoothly.
The best argan oil: Nanoil Argan Oil
A fine-quality argan oil naturally increases production of cellular energy and collagen. Nanoil is an excellent example. Why this one?
This oil equals great beauty potential in pure form, clear of parabens and additives. Its regular application has antiaging effect on skin. It's unbeatable, recommended by dermatologists and cosmetology experts. Ecocert watches over its quality. This certificate is granted to top quality substances, meeting strict standards. Nanoil Argan Oil is 100% organic, natural and effective cosmetic, formulated without additives, synthetics or aromatic substances. Nanoil is extracted carefully through cold pressing, it is not refined. Thanks to that, each drop holds all that argan oil is famous for.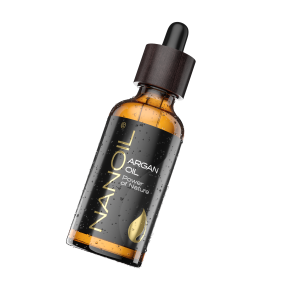 Note!
Only oils that equal pureness and are unrefined, cold-pressed, certified organic let you achieve a "beauty success". If you feel like enriching your argan oil with the power of cedar, remember the other must have high quality too. They both make up a flawless cosmetic for faster hair growth to strengthen thinning hair. You can also use argan oil solo for full body care.
A top-class beauty argan oil? Get it here